MARTINA PIVA
"segui il mio profilo Facebook"
HISTORY
Junior Handling Results:

Italian Junior Handling Final Competition:
2004 & 2005: 3° place
2006, 2007 & 2008: 2° place – Vice Campionessa Italiana
2009: 1° place – Campionessa Italiana – Junior Handler of the Year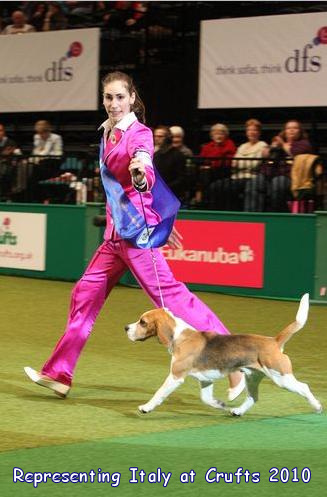 2010: I represented Italy at the International Junior Handling Final at Crufts and the European Junior Handler Final in Celje where I was short listed between the Best 6 !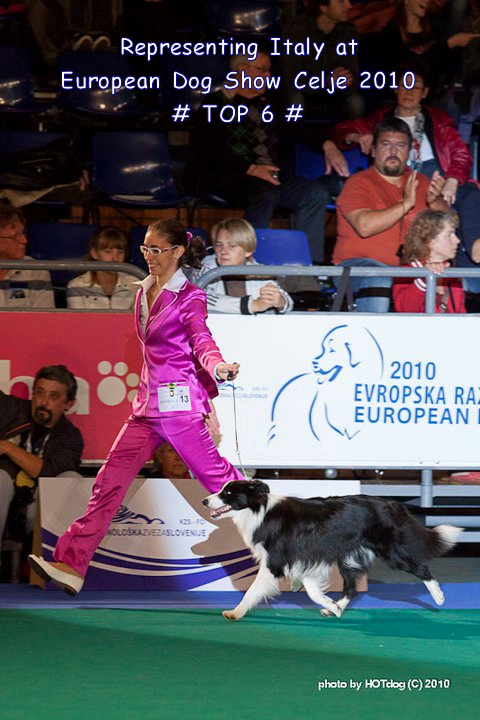 I had my first dog in 2002, when I was 10 years old: I wanted a four-legged friend to pet, to bring around and to play with; after two years of nonstop request my parents gave me a sweet beagle named Asia.
With her I started only for fun to take part to some local dog shows. My passion for dog care and shows grew day by day allowing me to overcome a lot of worries and insecurities.
After that I decided to enter Asia in some Regional and National shows during which I started to apply myself for junior handling competition.
I met new people and in particular a lovely young women with her family who felt affection toward me and decided to give me her knowledge about dog showing.
With experts and amateurs help who perceived my interest and my will to learn and that were always ready to teach me something new, I had the possibility to know and handle various breeds, firstly only for JH competitions, later to help them.
In the last few years I have assiduously participated in shows like handler or assistant for owners and breeders. Nowadays I'm carrying on to work hard on dog passion, involving me and providing handling training and conditioning for dogs, preparing them to win some national and international championships, in Italy as well as abroad.

---
STORIA

Ho avuto il mio primo cane nel 2002, all'età di 10 anni: desideravo da tanto un compagno a 4 zampe da coccolare, portare a passeggio e con cui giocare; dopo due anni di richiesta incessante i miei genitori mi regalarono una dolcissima beagle di nome Asia.
Con lei iniziai per gioco a partecipare alle prime esposizioni amatoriali supportata da un paio di compaesani. La mia passione per la cura e l'esposizione del cane cresceva giorno per giorno e mi ha condotto a superare molte delle mie paure e insicurezze.
Successivamente decisi di iscrivere Asia a qualche gara ufficiale ragionale e nazionale, durante le quali ho cominciato ad impegnarmi nello Junior Handling.
Iniziai a conoscere nuove persone, in particolare una cara ragazza ormai maggiorenne che, insieme alla sua famiglia, provò grande tenerezza nei miei confronti e decise di trasmettermi le sue conoscenze in materia di presentazione.
Con l'aiuto di diversi amatori ed esperti che notavano il mio interesse e la mia voglia di imparare, disposti ad insegnarmi sempre qualcosa di nuovo, ho avuto la possibilità di conoscere e di condurre soggetti di diverse razze inizialmente solo per le competizioni di JH e successivamente come loro aiutante.
Negli ultimi anni ho partecipato assiduamente alle esposizioni come assistente o handler per privati e allevatori. Sto continuando tuttora a impegnarmi in cinofilia occupandomi di handling, training e conditioning, preparando e titolando personalmente, in Italia come all'estero, soggetti di svariate razze.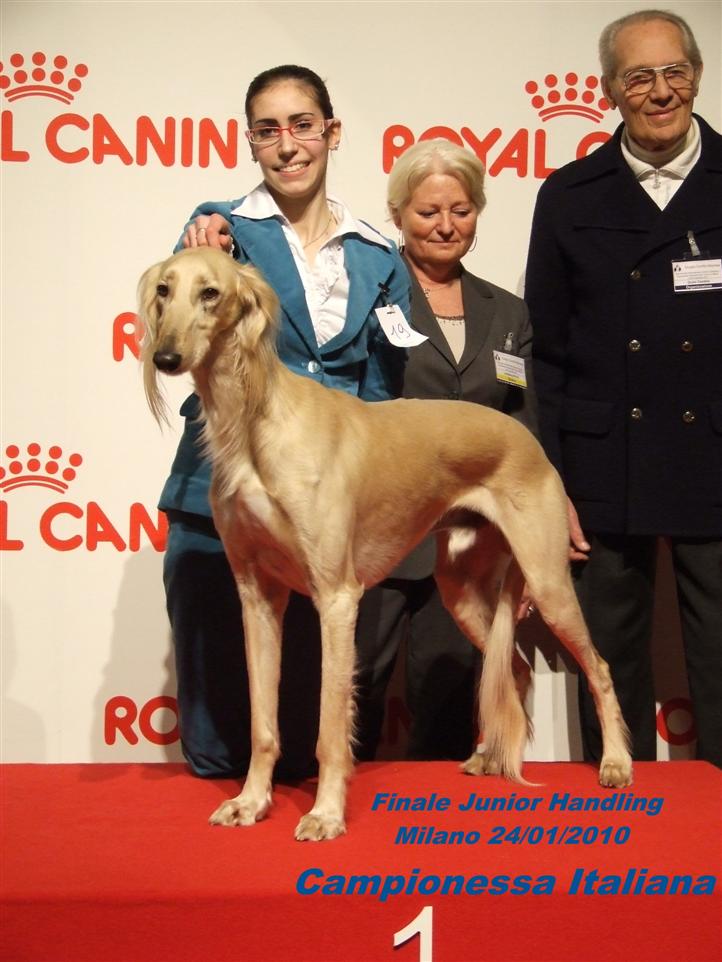 ---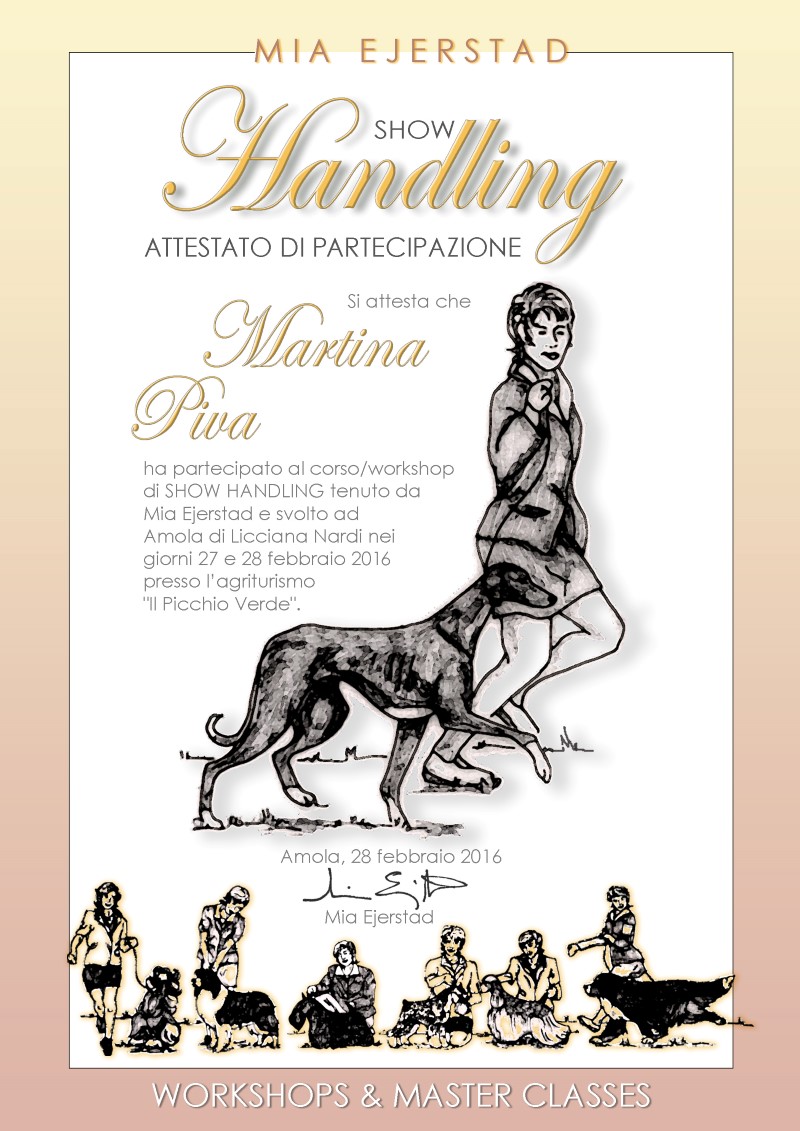 ---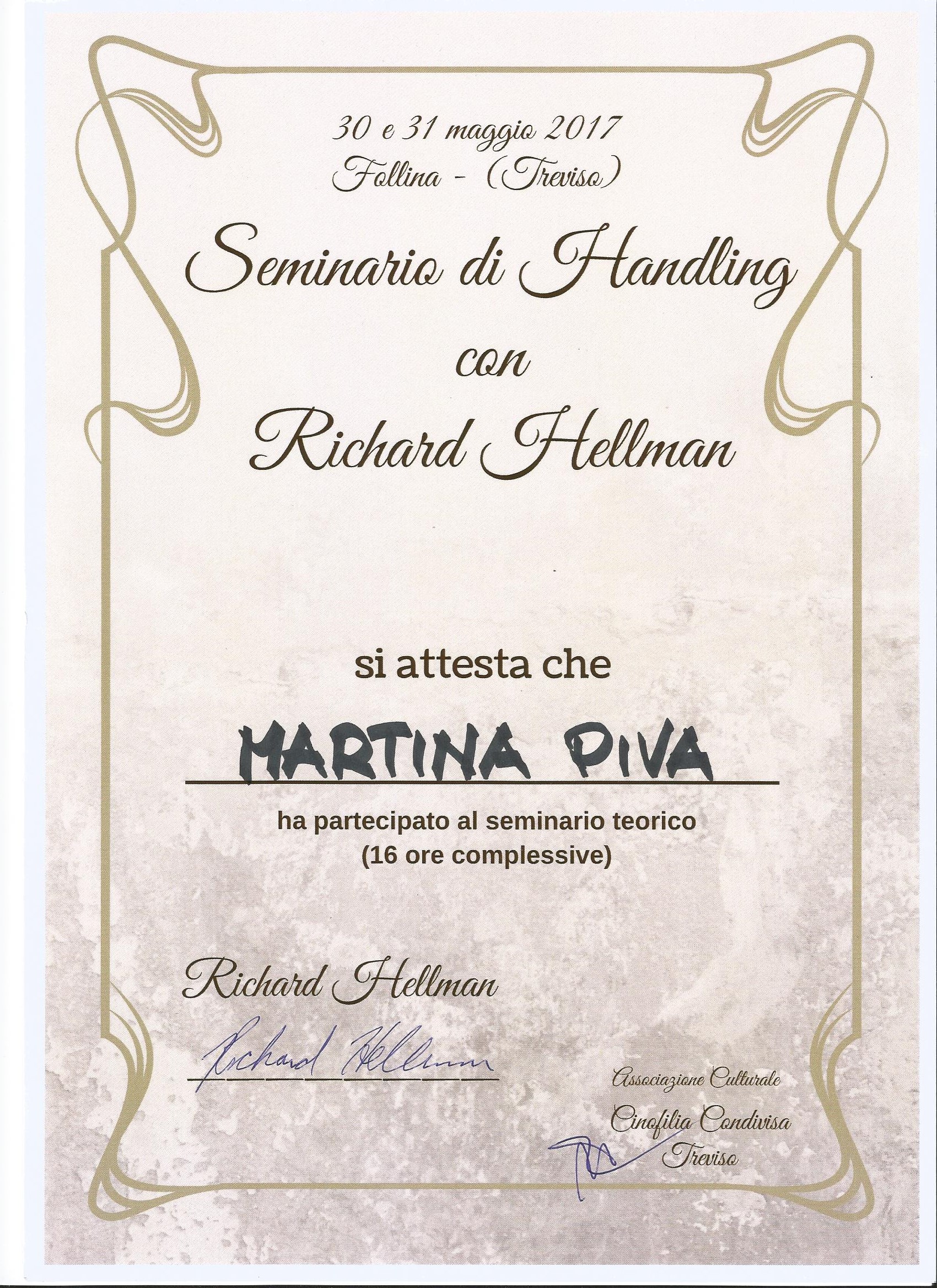 ---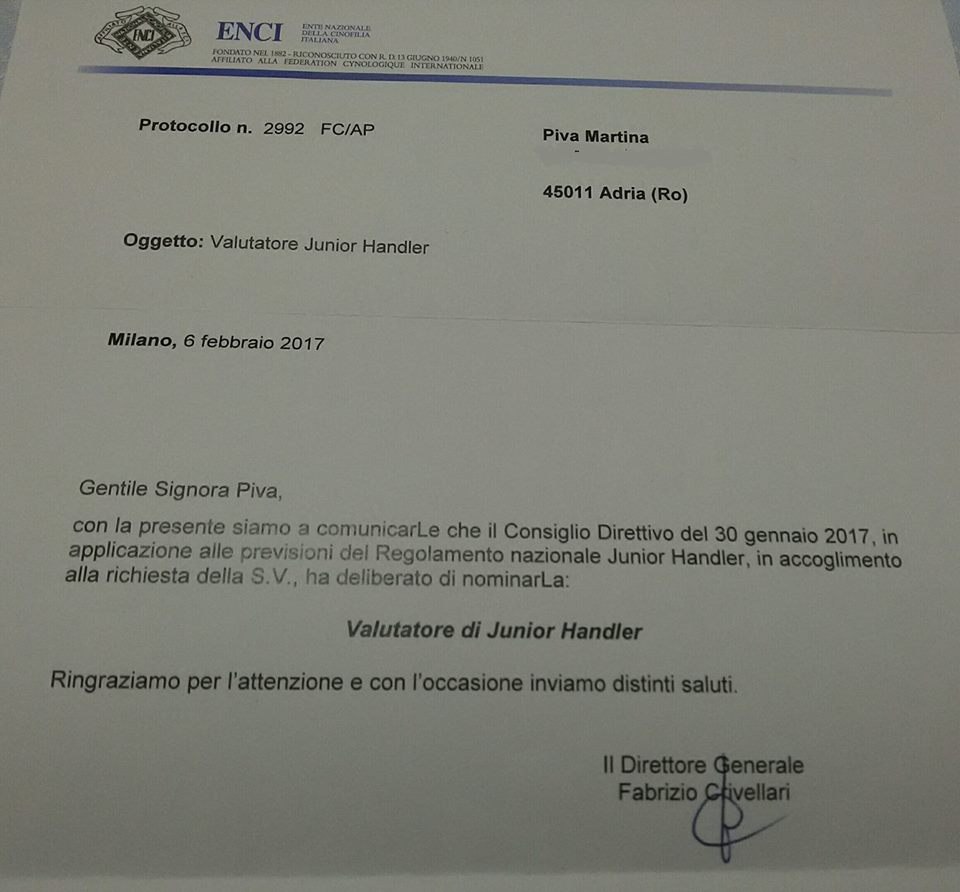 ---
SCUSATE: PAGINA IN COSTRUZIONE
sorry: under costruction page
__________

Martina's PAGE
ritorna alla pagina di Martina; [back to Martina's page]
Daniele Moroso, Strada De Liule 3, loc Brazzacco 33030 Moruzzo UD
Cel. +39 347 3905187
info@patchworkkennel.it patchworkaussie@gmail.com